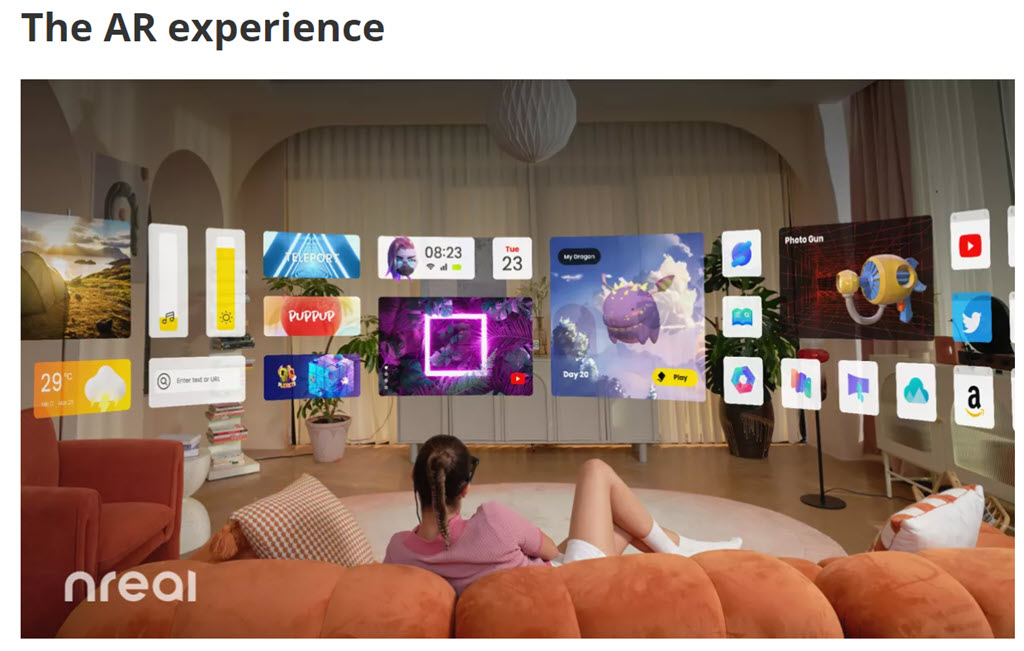 We are on the verge of marketing pushes for new AR/VR devices by two giant corporations. Later this month Facebook/Meta will introduce a new generation of its Oculus VR headsets, the enterprise-focused Oculus Quest Pro. In 2023 Apple will finally show off glasses that blend AR and VR in ways yet to be revealed.

Perhaps to get ahead of the tech giants, there has been a recent flurry of announcements about other equipment coming on the market or in the pipeline. This is how the world changes – a lot of individual items that don't deserve much attention by themselves, but together give you an indication of the tsunami to come.

Chinese VR headset maker Pico is releasing VR headsets in Europe and Asia (not the US) that compete with Facebook/Meta's Oculus headsets.

Magic Leap is now selling its second generation augmented reality glasses for developers, pros, and enterprises. As an aside – whenever you see the phrase "aimed at enterprises," assume that it means "priced sky-high and out of reach for normal people."

An Indian company announced new Universe AR glasses, with a list of features that may be more aspirational than real.

Nreal has launched inexpensive AR glasses in the US that have an interesting focus on a single purpose: displaying a screen for streaming services like Netflix and YouTube on what appears to be a 130-inch screen. Imagine sitting on a plane with a giant TV a few feet away instead of a seat back inches from your nose.

Prototypes have been shown off by VITURE with a similar concept – a large display hanging in the air in front of you – but disappointing performance, according to this review.

XRAI Glass is building single-purpose glasses focused on transcribing conversations in real time, allowing deaf people to see what people are saying in subtitles in their field of vision. Google showed off something similar for translations. This is the most appealing introduction to AR that I can imagine.

Exciting times ahead!